Possibly a little over powering for petite Lily Collins but you can't deny this dress is an absolute show stopper.
Kate Hudson looks super sexy in this, it fits her like a glove.
Everything is right about this dress apart from the colour, the shape this dress gives is stunning but the colour is abit blah, almost Mia Wasikowska.
Olga Kurylenko this dress is DREAMY! That high split stops this look from being too pretty but perfectly elegant and sexy.
Kate Bosworth always gets it right for me, she always does her own thing and this is just another outfit that ticks every box.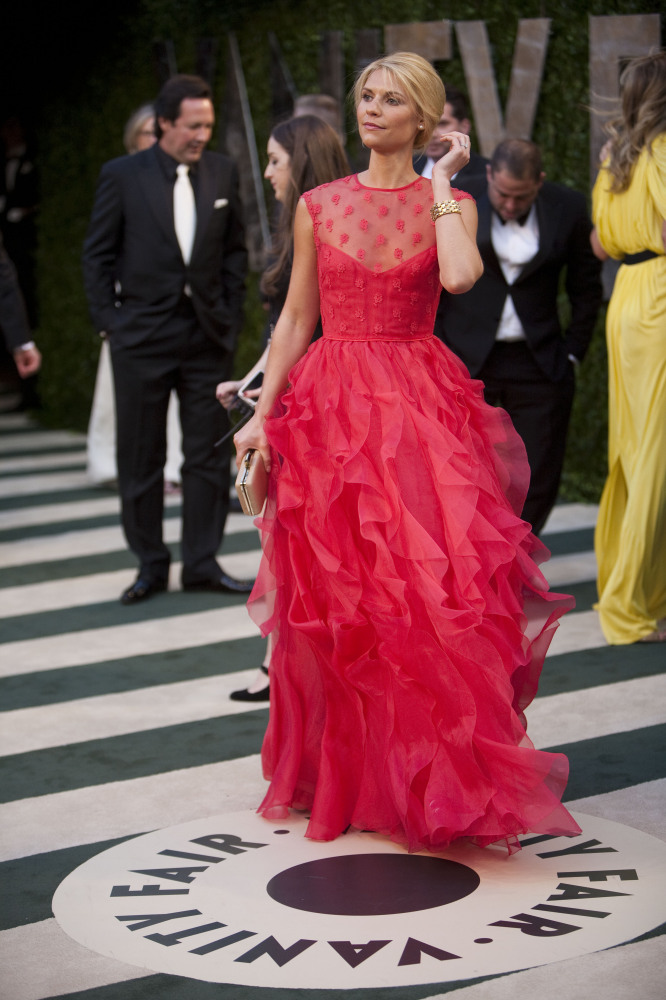 A fun take on a ball gown from Clare Danes, the colour makes this dress amazing. I love it.
She's my favourite! As always! Rooney Mara.
Rosie Huntington Whiteley is a picture of sophistication.
Well the red carpet at the Oscar's disappointed me so much I couldn't even pick any favourites, but the Vanity Fair party is obviously where they all pulled it out of the bag! Will I ever get a wear a gown like these?! I can only dream.