Sofia Vergara walks away with the "Most Glamorous Lady" award for sure. This is red carpet at it's best, there is no other place where you can wear a dress like this so I salute her for going for it 100%. The colour is magical and the way it falls over her silhouette is just jaw droppingly gorgeous.
Classic beauty in classic Hollywood star style. It's elegant, simple and works like a treat. Jessica Pare looks wonderful.
Kelly Osbourne is getting better and better. She has worked out what suits her figure and she has found her own style. This dress fits her like a glove and is a modern, young colour which keeps it fresh and looking edgy. You can tell she feels amazing in it, the only thing I'm not loving is how matchy-matchy it is with the hair.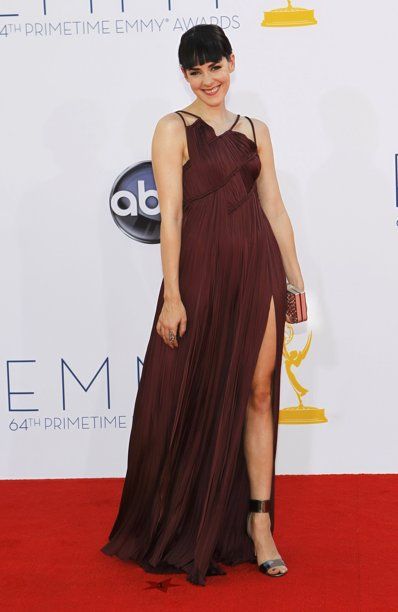 I do and I don't like this one from Jena Malone. I love the rich colour and how warm it is against her skin tone and hair, and I love the way it flows, it looks like it would feel so comfortable to wear. The only thing I'm not loving is the chest area, I think it's a little unflattering, but it has been styled really well. The choice of shoes and clutch make this dress cool.
Padma Lakshmi just looks insanely good! She is just glowing in this dress, the colour is like Summer and she makes it look so exotic. Fish tail style dresses are always flattering in my opinion, and this looks like it was made for her. Loose tousled hair and bronzed skin was all this dress needed. Well done.
She looks like a mermaid! Another magical colour and wonderful beading. The bustier part of the dress is so well fitted on Julienne Hough, it skims her curves amazingly and, just WOW! I just wish she had a different hairstyle, I think it ages the look a little.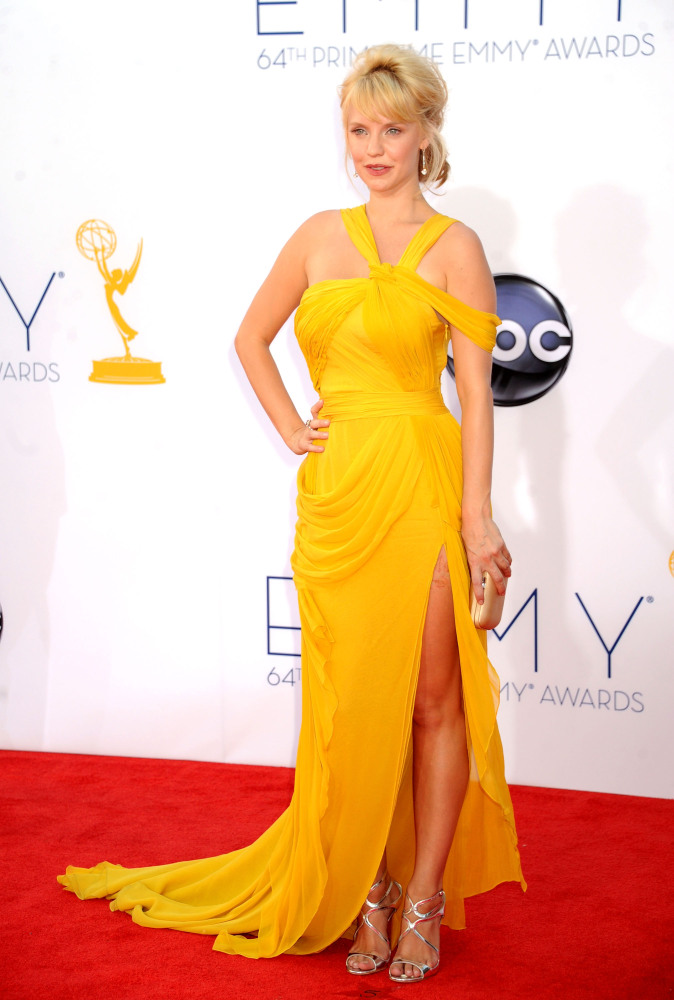 There were alot of yellow dresses on the red carpet this time but I feel Kelli Garner had the best one. I think she chose the best hue for her colouring, and the dress is a nice shape. It drapes in the right places, it shows just enough skin and the shoulder detail is lovely. The accessories and hair and makeup compliment it well.